It's often said that you should "dress for the job you want, not the job you have", but in today's world of working from home the idea of trading in suits for pajamas isn't so ridiculous anymore. 
In the face of this unprecedented global pandemic, many of us have had to learn to work from home over the past 12+ months.  For some, the opportunity to work at home has been a godsend – more time with family, less resources spent getting to-and-from work, or less stress & chaos from a busy work environment. 
For others, working from home has also led to a number of new problems like cabin-fever from lack of social interactions, laziness or a loss of productivity.  Despite some peoples' best efforts or working from home tips from their coworkers, staying on-task and as productive as you were at the office can be a real challenge.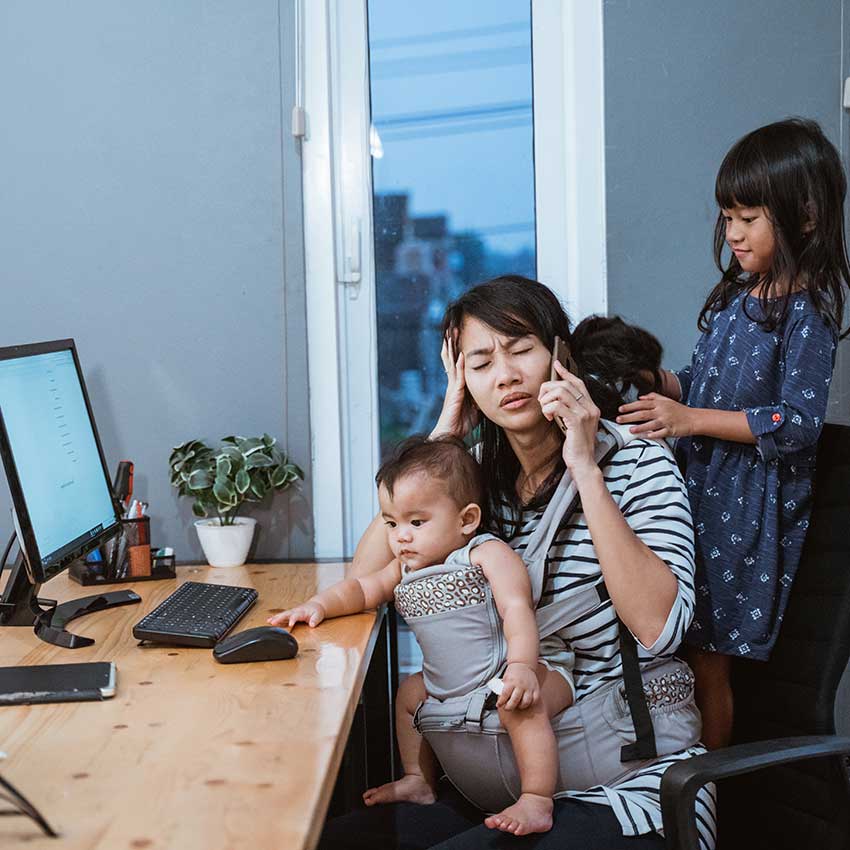 Working at home is not something anyone can just pick up and roll with – in most cases, working from home is an acquired skill that takes time to perfect.  Although it might seem ultra-convenient and less stressful, working at home can be just as hectic and time-consuming as being at the office.  On top of this, learning how to be productive at home and how to stay focused at home are tough tasks with all the homely comforts & distractions.
More stressful than sloughing through traffic to get to work? Ya right. Equally as frantic as a busy office on deadline day? As if.
We know what you're likely thinking: "Who wouldn't want to work from home, given the chance?! It beats getting up earlier, getting all dressed up and working under the scrutiny of your bosses & peers.
In this work from home guide, we're going to explore the pros and cons of working from home – because, let's be real… it doesn't look like things are going back to the ways they were any time soon.  In order to be effective at your job, maintain the same quality & consistency your employers expect, and to continue to evolve as a business professional, we need to optimize how we work at home.
What are some of the most well known working from home tips for productivity? What kinds of working from home tips & tricks can you incorporate into your day-to-day to be at your best and – most importantly – keep your job during these tough times?!  Let's set up our office computers in our home offices, hang up our calendars and invest in a good quality camera & mic, because we're about to help you become "Homebound Employee of the Month".
HOW TO BE PRODUCTIVE WORKING FROM HOME
The questions of "how to be productive" or "how to stay productive" doesn't just apply to your job these days.  Being efficient with your energy, money and above all your time will contribute to your success at work and in life.  Sticking to your schedule is assuredly important to your career, but it also impacts your ability to stay in shape, be healthy and feel fulfilled in all things.  You might think you know how to be productive at home, but just like life at the office or shop you're never done learning new things or developing new skills.  Can you stay focused working from home? What kind of things do you do to stay productive? How do you track how efficient/effective you are when working remotely? These are the kind of questions you need to be able to answer if you're to have any hope of surviving & thriving while working from home.
If you're the procrastinating type, we're willing to wager that you also skip leg day often, end up wasting days away binge-watching Netflix, or maybe you have struggled to stick to that healthy diet.  People who struggle to be productive aren't just lazy at work – as it turns out, it's all connected.  Who we are at work, how hardworking we are, and what kinds of behaviors we exhibit in the public spaces of our jobs are often mirror images of who/what we are at home and in our leisure time.
You've probably heard of those 'freaks of nature' who get up at 4 am to workout, do yoga with the sunrise and have seemingly accomplished a day's worth of high-quality work by the time most of us are just finishing lunch.  These types of go-getters are also typically the ones who do best at self-motivating, time management and investing their energies in positive behaviors.
We'd all love to be able to get up early, commit to physical activity and be the best person we can be in every facet… but it's not as easy as reading a book or taking a class.  These kinds of behaviors can be developed over time, but it can take a lot of ups-and-downs before we make any breakthroughs.
So, instead of fretting about "we're not as productive as him/her" or trying to do too much in our pursuits of personal & professional excellence, let's get down to the basics and establish healthy, productive and forward-thinking standards for working from home.
VERLOTA'S WORK FROM HOME GUIDE
What are the best practices for working from home? Learning how to stay focused working from home is different for everyone, so there's no "one size fits all" for how to stay productive while working remotely.  The nature of your job, home set-up and level of skill required for completing your duties will determine how easy or difficult your work from home experience will be.
Does your career require lots of overtime or on-demand projects? Maybe your job is very boom-and-bust when it comes to being busy? Or perhaps you're self-employed, so you can be as busy as fits your schedule.
There are many ways to improve your ability to work from home, but we've come up with the top 24 best practices for working from home.  There are 24 precious hours in a day, so consider these 24 working from home tips to be your step-by-step guide to making sure you're being productive & efficient while stuck at the home office.
The Verlota team would also like to incorporate our unique 5 Health Elements into everything we do, so we've graded each working from home tip according to what impacts/is affected by the most.  Make sure you have a pen & paper handy, because you're going to want to jot these down!
24 WORKING FROM HOME TIPS FOR PRODUCTIVITY & EFFICIENCY
1. Be positive & grateful for the opportunity to work at home!
We wanted to start this guide off with the most obvious, but obviously the most overlooked component of working from home.  The chance to spend more time with family, avoiding the stresses of getting ready & commuting to work, and the opportunity to hone your skills in self-discipline, self-management and confidence building are very unique opportunities.  Many self-employed entrepreneurs will tell you that this kind of work-life balance is difficult to perfect, but once you learn the ins-and-outs it's a very rewarding way to further your career.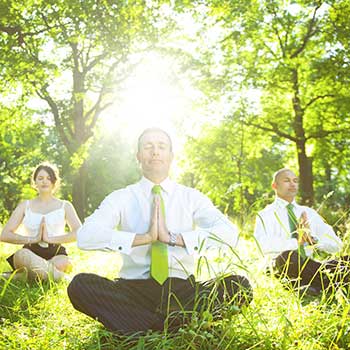 This pandemic won't last forever, so try to see things in a positive light – you have the opportunity to hit the reset button on your habits, behaviors and ethics.  So, make sure you're using this critical time spent working from home to improve yourself.  It's hard enough to consider all of the challenges that COVID-19 has put in front of our paths. Instead of focusing on the hurdles you need to overcome, look ahead to the places where you can make leaps and bounds.
When we tap into this kind of motivated, positive energy and are truly grateful for things like good health, time with our loved ones and the fact that we're still employed, all the other drudgeries of our jobs that used to rule over our psyches seem small in comparison.  You CAN learn how to be productive at home, and once you've developed a system that teaches you how to stay productive you'll realize how essential of a skill remote-work can be!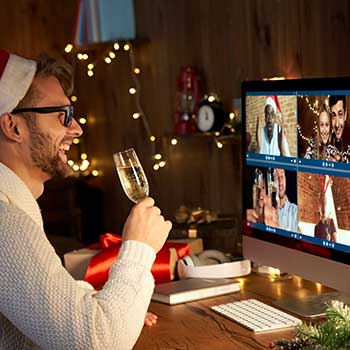 2. Make time for engaging with your colleagues, coworkers & customers
Although it's great to have our loved ones within arms reach while we work at home, one thing we tend to under value are the relationships we develop with our coworkers, clients and everyone you interact with at work.  Customers can become friends, coworkers can be as close as family.  Even our bosses & managers become missed, as their everyday positive qualities like leadership and confidence can start to feel worlds away.
That old saying "you don't know what you've got til it's gone" is very apt for the kinds of hollow feelings we might experience when switching to working at home.  The environment, the energy, the ambience and sometimes the beautiful chaos of your workplace can be sorely missed.  That's why it's very important that you make efforts to reach out to your colleagues, spend time chatting with customers and consistently engage with people you normally would while working.  Doing so can lead to a lot of positive outcomes (not to mention it breaks down those boundaries of isolation we can feel in a world where we're supposed to maintain social distance).
If you're feeling closed in, reach out! Spend enough time every week just virtually "hanging out" with the people you care for at your job. Even if you're handling working from home okay, you might just be helping one of your colleagues or clients with their own feelings of isolation.
3. Make sure family/friends understand your work-life boundaries
Just like you would set interpersonal boundaries at work with your coworkers, don't forget to establish guidelines with the people you live with.  It's definitely awesome to have you home, but your kids, wife, husband, girlfriend, boyfriend or roommate might be disruptive to your overall productivity if they get too involved in your day-to-day.
A simple but effective way to avoid this becoming a problem is to literally set boundaries.  Close the door, take your laptop and work somewhere else for a bit, or set specific timeframes for when it's okay to interrupt your workday.  The more consistent you and your family/friends/roommates can be, the better adjusted everyone will be to your new work-from-home lifestyle.
4. Schedule "quiet periods" on communication
On the flip side, it's definitely beneficial to your productivity to avoid spending too much time socializing with people you work with/work for.  For those of us who struggle to stay on task at all times, one of the most poignant benefits of working from home is the absence of social distractions.  We still have to contend with family, friends or even pets disrupting our workday, but workplace camaraderie is also known to derail many a work days' progress.
We'd argue that working in a fun environment with positive people is never a bad thing, but still it's no secret that we could all use a little solo-time to get stuff done from time to time.  Here's where it can be beneficial to set "quiet hours" where you tune out work chat, zoom meetings or any other communication channels and just put your nose to the grindstone.
5. Keep track of your hours!
Oftentimes this is a literal requirement from your employer, but keeping track of your time spent working is actually a good habit to get into.  When you keep a running tally in your mind, in a program or on a piece of paper it becomes more clear where/when you need to optimize your efforts. It might shock you to learn that you spend 2.5 hours a day on lunch & breaks! (no wonder you're always behind on deadlines…). 
Conversely, you might figure out that you're really fast & efficient at certain tasks, so you can better plan your days knowing your strengths in order to devote more time & energy on your weaknesses. Time management is a very difficult but super critical skill we all need to learn if we're ever to find success in our jobs.  Always remember that the first step towards properly managing your time is to have a clear roadmap of how you spend it.
6. Commit to a healthy, active or relaxing lunch
Whether you like to take lunch right in the middle of the day, a late break or prefer to eat while you work, it's very important that you invest your time in healthy behaviors.  This includes the obvious healthy lunches (no excuses for "short on time" when you work at home, so no daily trips to nearby fast-food joints!).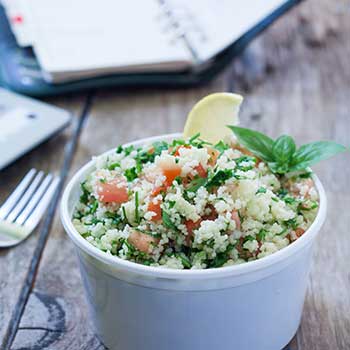 Some people struggle to make lunch in an appropriate amount of time, but an easy workaround for this problem is to prepare or pre-cook your meals the night before! For others, lunch is less about eating big meals and more about getting up & exercising. 
This is a great way to hit the reset button midway through your workday.  Just make sure you're eating lean, healthy protein & energy sources before a run, bike or quick workout at lunch. Alternatively, a lot of busy professionals choose to eat healthy snacks throughout the day so there's no need for a longer lunch break.  The important thing is that you give yourself a half hour or hour of time to yourself no matter how busy your day is.
7. Set breaks & stick to them
Similar to consistent, time-well-spent lunch breaks, it's essential that you unplug from your job throughout the day (literally and figuratively).  We often forget how much strain that computers, phones and screen time can have on our minds & bodies.  Breaks are critical to your short- and long-term health.
Taking frequent breaks doesn't mean you need to take a step backwards in your production – quite the contrary in fact! When you take consistent breaks at scheduled intervals, your mind & body get used to the repetition and actually work towards being more efficient while you're working.  Getting fresh air, getting up from your chair and stretching, eating healthy snacks, brewing more coffee or tea and other positive daily rituals can do wonders for your on-the-job fatigue.
8. Budgetize your time & energy
All of these examples of time management focus on your ability to set schedules and commit to them, but what about how you're feeling?  Energy is often a result of good/bad time management; how much quality sleep you got the night before, how rushed you are in the morning, and how much time you can comfortably devote to your tasks each day.  For most jobs where you can work from home, time is money, but time is also equal to the energy reserves you have stored up (and vice versa).
So, it's a very good idea to keep an unofficial log of the time you have to work each day in relation to how energetic/tired you are feeling.  Every action or behavior has a time & energy cost, so get used to managing these crucial resources if you ever want to be an expert at working from home.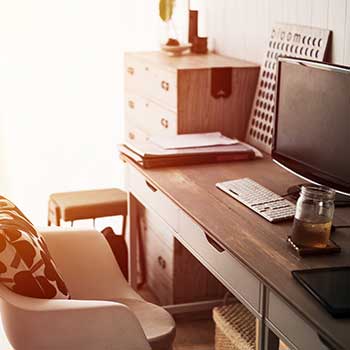 9. Create a quiet space for you to work in
… Do you hear that?… No? Exactly.  Silence is a rare thing when it comes to working at the office, so take advantage of having greater control over your workspace at home and immerse yourself in quiet, comfortable settings. 
Obviously, if you have kids, pets, family or noisy roommates this might be easier said than done.  Nevertheless, working from home presents us with the unique opportunity to establish customized workspaces, and with that comes control over the ambience in the room.  Many people enjoy working with music in the background or even thrive in a noisy, chaotic environment. 
Still, we'd recommend devoting a chunk of time to just working in silence or at least a calm, quiet atmosphere.  This is a great way to reset your mind, ease your body and rid yourself of stress, anxiety or frustrations that inevitably buildup from working.
10. Change up your workday hours
This one might not always fly with your employers, but since we don't have to worry about open hours at our places of business this can be a unique benefit of working from home.  Working out in the morning and starting later or allowing things like driving kids to-and-from school can be hectic for your workday, so why not schedule your working hours around them?
Sometimes splitting up your workday can not only prevent you from being distracted or being pulled in multiple directions at once On top of this, your brain will appreciate the intermittent downtime.
11. Restrict yourself from working too much, too often
We often feel the need to spend more time getting work done to avoid a major pile up towards the end of the week, but overtime isn't always the answer to our work problems.  You might have a very fast-paced, high-octane job that requires you to be on-call at all hours of the day.  Or you might be the kind of professional who has to manage your time as you see fit. 
No matter where you land on the spectrum, it's more important that you spend your time wisely than the amount of hours spent.  'Working smarter, not harder' is as simple as it gets for this working from home tip.  The better we get at completing work tasks in the most efficient way possible, the less time we'll have to spend working.  In the end, nobody wants to work more than they have to, so practice being efficient with your daily work duties and optimize how you spend your workday.
12. Be diligent about scheduled duties, projects & meetings
Piggybacking on the last point about being more efficient with your time, you can't put enough emphasis on sticking to schedules while working from home.  Consistency is the name of the game, so being diligent about timelines, deadlines, project parameters and important dates is crucial to being able to successfully work from home.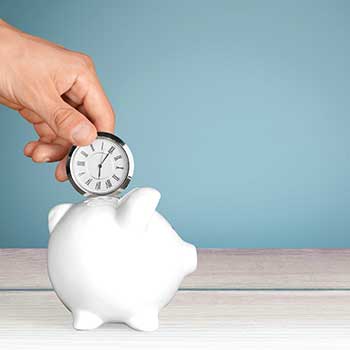 There's a fine line between working too much and not working enough, and where that balance lies will depend greatly on your job.  However, every job has busier times, important deadlines and critical periods where your time is at its most valuable.  To avoid these bottlenecks becoming too stressful, always try to anticipate these critical junctures by following a tight schedule. 
Conduct lots of meetings, communicate regularly about shifting priorities, and always commit yourself to being on-time, consistent and confident about your work schedule.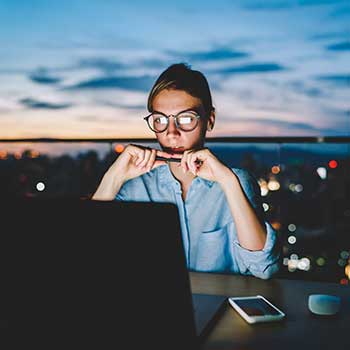 13. Try to avoid working sporadically after hours
This might seem like a repetition of the "don't work too much, too often" working from home tip, but this one is actually more focused on all those little things that add up to a lot of stress.  Towards the end of the work day, or on Friday when everything is gearing down for the weekend, it's common for us work at home professionals to fall victim to the "one more email" trap.
Last minute tasks, urgent customer requests or weekend-crushing projects can't be avoided all the time.  Nonetheless, it's important for our emotional, physical and mental wellbeing to not take on too much of these seemingly harmless little things towards the ends of our shifts.  You have to strike a balance between being dedicated to your job and knowing when to shut it down for the day. 
Running yourself ragged does nobody any good – not yourself and not your employer.  If you're too fatigued or overwhelmed by the end of the week, sometimes a weekend isn't enough time to sufficiently reset your mind & body for another busy week.  For these reasons, be careful when taking on extra work.  There's certainly a happy medium to be had that keeps you busy and makes your employer happy, but this can quickly grow into overworked, overstimulated or underperforming problems.
14. Put on some tunes, podcasts or ambience!
This is a fun one, and something we don't often have control over at the office.  Blast your favorite death metal, turn up that catchy sing-along tune, and bump your desk to the beat of some entrancing EDM.  Your office = your rules when it comes to vibes.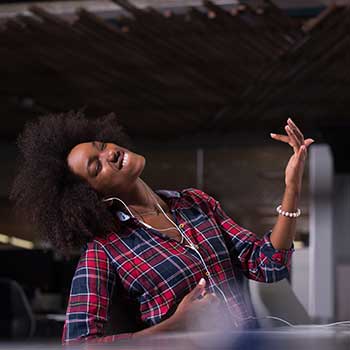 Some people find music distracting in their line of work, so maybe whale sounds, hypnotic chiming of bells or the sounds of nature are more appropriate in some cases. Others still can't feel in their work-element without surrounding chatter – hence, the podcast revolution is upon many people working from home!
No matter what is your groove of choice, the opportunity to immerse yourself in music, ambience or education is a great way to improve your productivity.  You'd be surprised how quickly the day rolls by, and how much work you're able to accomplish when you're vibing to the beat while working.  Find your most efficient rhythm and pump it up for a good boost at your home office.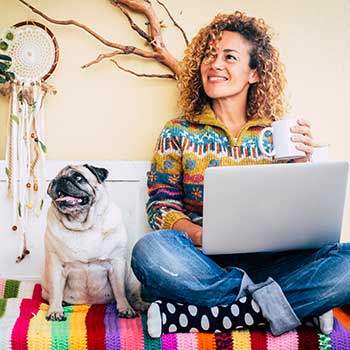 15. Immerse yourself in positive/creative environments
In the same vein as working with music in the background, establishing an environment that is conducive to creativity can really make a difference in your work week at home.  Lighting, texturization, colors, acoustics and the very smell of a room can either promote or inhibit your productivity.  There's a lot of science behind your environment directly impacting your moods, so it's not much a stretch to suggest that these kinds of elements greatly influence our work skills.
Hanging art, repainting the walls, setting your desk up in more open space, opening a window, diffusing essential oils and many more atmospheric improvements can lead to more positive work-related behaviors.  Some might argue that these kinds of environmental enhancements might distract you from working, but they forget that you can't work hard if you don't enjoy what you do, where you do it.
Surround yourself with whatever you find pleasing and you'll find that you're not clock-watching so much as you're pleasantly shocked to see that your day is almost over! Better yet, work outside in the sunshine and fresh air whenever you can – nature is one of the best, most positive environments there is.
16. Take notes, keep track of progress, and plan everything
Strategize. Strategize. Strategize.  It's probably the kind of phrase you're used to hearing at corporate meetings, but for good reason.  Planning your week, keeping records of everything you do and tracking your progress are essential for being your most productive.
Instead of the old fashioned way of scribbling notes or writing in your planner, we'd recommend trying some of the many communication platforms.  Whether you use one yourself or your entire work team does, these applications are amazing for helping you keep track of your work week. They also make planning visual and easy to update, and tasks can be moved around or reassigned without much hassle.
17. Invest in your workplace comfort!
You can't accomplish everything you set your mind to if you're not confident, and a big part of developing confidence has to do with your comfort levels.  How are you supposed to be an effective member of your team if you're working long hours hunched over in a rickety chair? Can you truly be an effective employee if your computer and desk look like something out of an 80's Mac commercial?!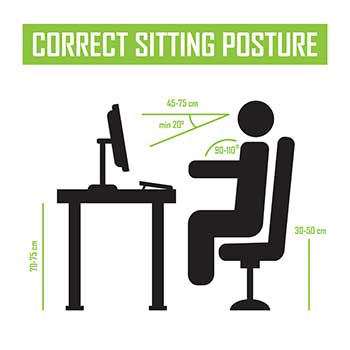 Since we're all seemingly stuck working at home for the foreseeable future, it is a good idea to invest in an ergonomic chair, a well-designed desk and a high-performance computer.  Many companies are affording equipment to their employees, or even governments are offering tax breaks on work-from-home upgrades. 
Even if you don't qualify for these kinds of benefits, you need to ensure your work isn't being impeded by an uncomfortable setup.  So, save up, trade in, or look to your local buy-and-sell to get the working gear you deserve.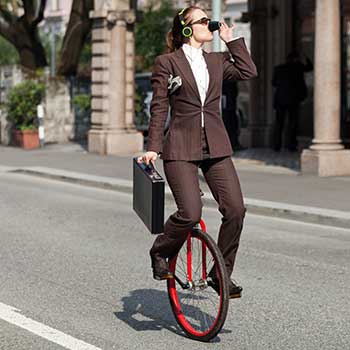 18. Start the day with business in mind, end the day with fun
Always be ready and focused for your workday – coffee certainly helps!.  If you're not the most chipper person in the morning, you can go for a quick jog, stretch it out, do some brain activities or have an energizing snack/beverage to jumpstart your motivation cortex.
How you start the day is essential, but it's also important to end your workday with a bit of levity or leisure.  That might mean informal 'virtual beers' from time to time with your coworkers, or unplugging with a good book or favorite TV series at the end of the day.  For some, exercise at the gym or sports is the ultimate cap on another successful day. 
No matter your vice, just make sure you're rewarding yourself after all those hours working hard.  The fact that we're already home when our shifts end simply means that we have more time to spend doing what we love once we clock out!
19. Avoid taking too many sick days – power through!
It might be tempting to tap into the worldwide "everything revolves around sickness" trend, but we're advocating the importance of the opposite.  Especially during this unprecedented pandemic, people are consistently taking more time off whenever they feel off.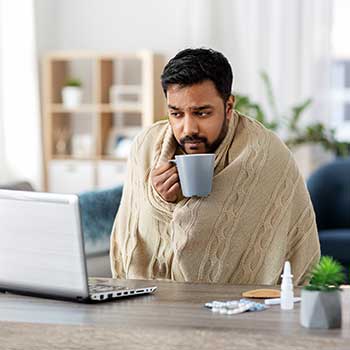 If you work in a public space this is an absolute must; however, we lucky few that work from home have the advantage of being able to isolate ourselves while continuing to work. This might seem more like a pain in the neck than a competitive advantage, but the more sick days you take the harder it will likely be to get back into the swing of things. 
Always monitor your mental and physical health and take time off as needed, but also try to power through when working from home wherever appropriate.  For consistency's sake – and your boss's sanity – this can pay dividends.
20. Meetings, meetings, meetings!
Not much to say here except that it's important to stay in touch with your work team as much as possible.  Working from home has led to a ton more meetings for many professionals (some lament this fact while others have found it easier to stay on track as a group).  Meetings are a lot easier to organize and implement virtually, so a quick update here or an ensemble effort there and you might just find your work week runs a lot smoother.
21. Stay clean, dress sharp
This is probably the one that makes most people who work at home cringe or groan.  Not having to spend hours upon hours getting ready is one of THE best perks of working from home! Who doesn't love rolling out of bed and plugging right into work while still in their pajamas?!
That being said, it's good to be consistent with your persona, image and professionalism at work – no matter where you happen to be working.  Obviously, there are some exceptions you should be allowed to make (casual Monday to Friday, perhaps?).  The more we stick to positive work rituals – like getting up at the same time, dressing decently and being consistent with our at-work behaviors – the more successful we'll be at being productive at home and the office (whenever we get back there).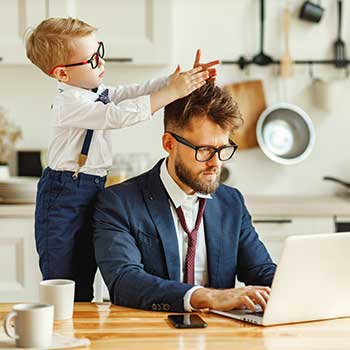 22. Try not to let life problems blend with work stress
Tell this to anyone with kids and they'll probably just give you the 'glaring eye'.  It's critical to your productivity and long-term success to be able to separate work from life, and vice versa.  Nowadays, working from home has certainly upset this delicate balance but it doesn't mean we're stuck with an amalgamation of stress.
Try to refrain from letting your kids, pets, wives or roomies from inhabiting your workspace.  Most times a physical barrier is enough to prevent the troubles of spilled food, toy fights or neighborly arguments from affecting your workday.  Still, a boundary is only as effective as the people who understand its limitations. 
If you don't set physical, mental and emotional boundaries with the people in your home then no amount of locks will prevent life troubles from boiling over into your workflow. Plan acceptable interruptions with your family, allow for certain unforeseen circumstances to disrupt your workday, but always try to maintain a healthy separation from work and life.
23. Eat well, stay hydrated & be active throughout the day
We've said it before in this article and we'll say it again: try to avoid unhealthy lunch-runs or using the excuse that "you don't have enough time to eat healthy".  Time is money, but you know what else costs a lot? Being in poor health. Besides the obvious downsides of unhealthy eating, snacking and drinking too much caffeine, you need to be aware of what you consume and how it impacts your physical & mental wellbeing. 
Sure, drink a cup of coffee or two if you need it, but what about swapping cup #3 for some relaxing tea? Instead of fast-food lunches and dinner after a hellish day at the office, we literally have our own fridges and kitchens within arms reach! Whip yourself up a healthy snack or meal of choice and drink lots of water – it's not like bathroom breaks are an issue when you're your own boss!
24. Be consistent!
To bring it all together, the most important working from home tip is to be consistent.  Consistently on time, consistently producing each day, consistently communicative with your team and consistently reliable at your job.  If we foster the same kinds of behaviors, attitudes and connections that we would while in our workplaces you'll never fall by the wayside at your home office.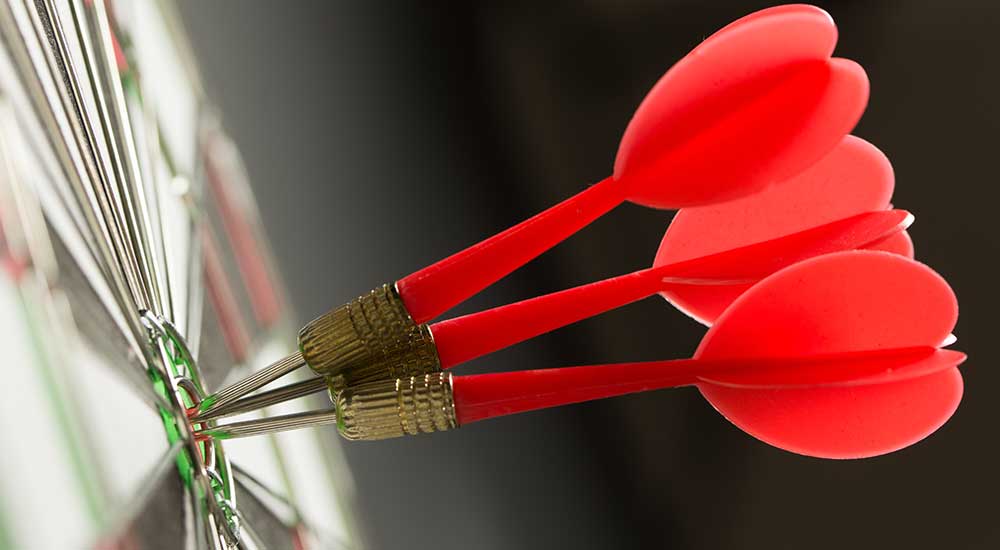 This final point isn't necessarily easy – in fact, the reason we wrote this work from home guide is to promote this very idea of being consistent in all things.  In order to truly be effective while working from home you need to be committed to being consistent; and to be consistent, you need to be committed to both short- and long-term goals.  It's kind of like the chicken and the egg theory – which comes first? Which one is more important than the other?
The answer is: neither, and both.  You can't be consistent without committing to the end results, but it's difficult to commit yourself to something if it's all over the place.  This leads us to conclude that the secret to being a consistent, productive work from home professional is all about your willpower.
We are never finished working on ourselves, and who/what/where/how we are at work is also a continuous work-in-progress.  Working from home can be a very valuable experience in your career journey, but you have to have the mental fortitude and discipline to see things through.  It's exactly these kinds of qualities that are going to get us through this pandemic and help us return to normal when everything is safe to do so.
Be a work from home pro and set your bar high – we know you can do it.  If it ever seems bleak or too difficult to manage yourself while working at home, reach out to your fellow coworkers and customers.  We're all in this together, and together we'll make it work.
What kind of work can I do from home?
Many business professionals, entrepreneurs, healthcare providers, educators and trainers have found working from home to be quite comfortable and equally productive.  Any job that can be conducted over the phone, live chat or internet conferencing is appropriate for work from home.  Obviously, most (if not all) hands-on jobs like trades or on-site work can't be included in your work from home routines. 
What jobs can you do from home?
Most jobs can accommodate working from home during these tough times, but these specific vocations are well-suited for wfh best practices: marketing, sales, accounting, consulting, teaching, training, website design & upkeep, counselling, legal counsel, writing, reviewing, art and more.
What is the best thing about working from home?
There are many many reasons that make working from home enjoyable, but the best part about working from home is probably the time-savings.  Whether you have a long commute to-and-from work, it takes you a long time to get ready before starting your work day, or your job requires a lot of set-up, working from home can save you numerous hours each day.  Some would say that comfortable work settings are the most beneficial part of working from home, but the majority of individuals who have worked from home over the last 12 months have made it clear that they have much more time to be productive, both at work and at home.
Is working from home a good idea?
Depending on your job or career, working from home can be a very safe way to stay productive during the COVID-19 pandemic.  Working from home certainly requires a lot more self-discipline and quiet space/time for working.  For some, work from home is more difficult due to distractions like kids or pets, snacks, drinks, TV or even their comfy beds.  It's very important that you learn the wfh best practices quickly or you'll risk developing bad habits.
What are the disadvantages of working from home?
There are many distractions when you work from home, which make up the majority of disadvantages of working from home.  Things like noisy households, poor internet connections, easy access to snacks, TV or video games and other homebound distractions can make working from home difficult. 
What are the pros and cons of working from home?
There are many pros & cons to working from home, chief among them are:
Pros – comfort, time & cost savings, convenience, consistency
Cons – distractions, unprofessional setting, inferior set-up, no hands-on work, limited productivity
Why is working from home so hard?
Learning how to work from home effectively is easier said than done, especially if you're not used to doing projects or overtime at home pre-COVID-19.  For some, working from home is full of too many distractions which can make it impossible to stay on task.  The real tough part of learning how to be productive while working from home is to develop a strong sense of self-discipline.